23 Products That Make Up My Ultimate Smart Home
I've been building out my smart home since 2016. I use all three leading smart home platforms: Apple HomeKit, Amazon Alexa and Google Home and while each one has its advantages, Apple HomeKit is my platform of choice as it does the most. While just about any device can be controlled via an app, what makes a smart home really smart is when you can control multiple devices with a single voice command, scene or automation. With HomeKit I have automations setup like "Going Upstairs" which locks the entry doors, turns off the patio fans, turns off the family room lights and fan, turns on the hallway lights, changes colors of the Hue lights in the bedroom, makes sure the garage doors are closed, arms the alarm "home", closes the blinds and turns off the TV downstairs. There is no other platform besides HomeKit that would let me do all of those things using devices from so many different manufacturers, with one command. 
I wanted to create this video last year and then the pandemic hit and I decided to postpone it. I finally sat down to create it and here it is:
Although I put the links to everything in the video description, there is a character limit and I couldn't go into much detail. Therefore I've also put the descriptions and links to each product below:
WiFi Router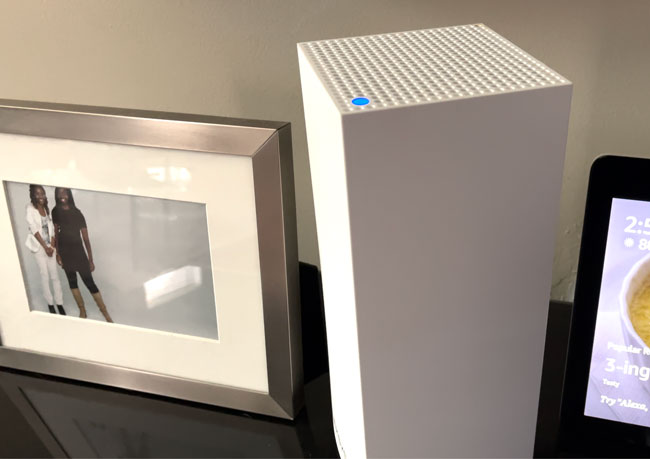 The backbone to any successful smart home is rock solid good WiFi connectivity. A bad or weak WiFi network will make for a very frustrating smart home experience. Don't skimp on your network. It's really important. Since I also work from home I need FAST, GREAT INTERNET. I'm on Comcast Xfinity Gig Speed (1GB Down/ 30GB Up). This means that I also need a router that can support those speeds. There are basic two choices, a great router with good coverage OR a mesh router that allows you to put multiple access points throughout your home. I actually went with both.
My main router (TP Link AX600) is connected to my cable modem and provides ethernet connectivity throughout the house. I also have a Linksys Velop WiFi 6 mesh network (in bridge mode) to provide coverage throughout the house and the backyard. Most homes will be fine with one or the the other, but I can't have my network going down during the work day. So I doubled up and it works great. When it comes to WiFi vs. Ethernet, Ethernet is always going to win. A wired connection is the fastest, most secure and not susceptible to wireless interference. If I'm using a device and it has an ethernet port, it's plugged in. That also frees up bandwidth on the wireless network for the devices that are WiFi only. I only wish that I had opted for more ethernet drops when I my house was being built. There were a couple of locations that I really wished I had an ethernet drop, but luckily those locations were wired for cable TV with coax cables. I converted those two spots to Ethernet via a MoCA adapter (converts coax cable to ethernet). 
Linksys Velop WiFi 6 Mesh Router
Home Hubs and Smart Speakers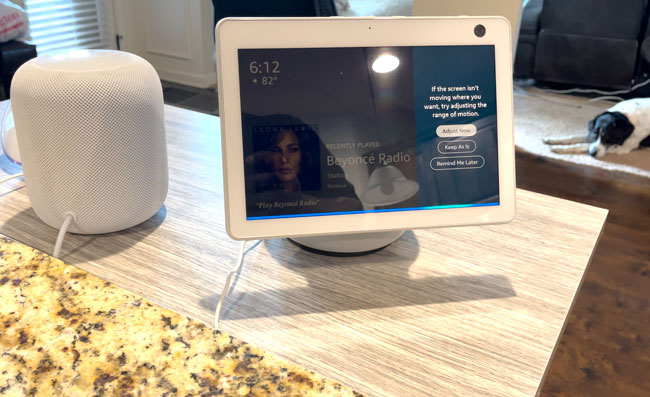 Apple TV 4K (serves as a home hub so that HomeKit devices can be controlled when you're away from home):
Apple HomePod for "Hey Siri" voice control and whole house music with one in each room that matters (can also serve as a home hub for remote access/control). Apple recently discontinued the HomePod (still available while supplies last) and now only sells the newer HomePod mini.
Lutron Caséta Light Switches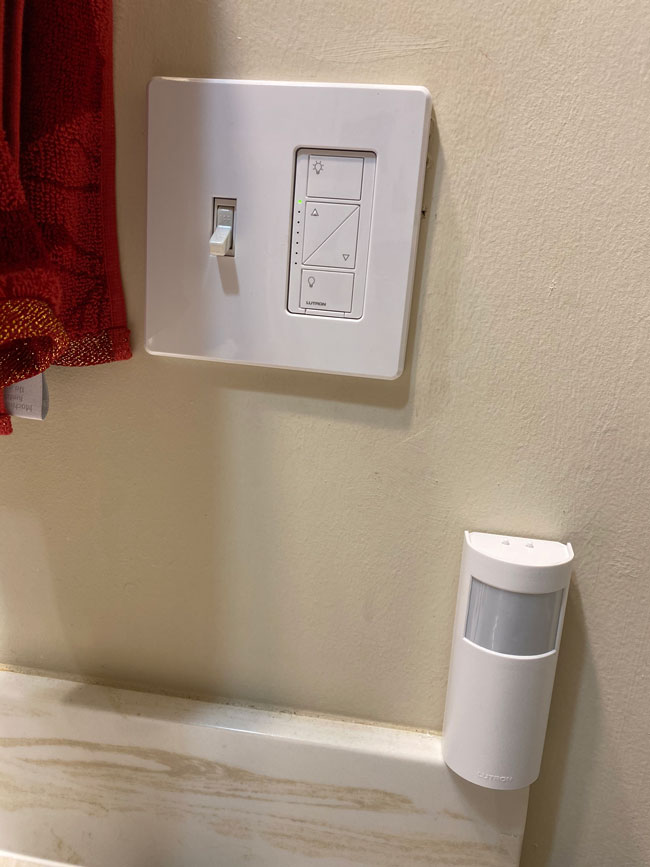 Starter kit (includes the hub)
Individual dimmer switches for the rest of the lights
Individual on/off switches for lights that don't need dimming
Ceiling Fan switches with speed control
Hue Lights for Color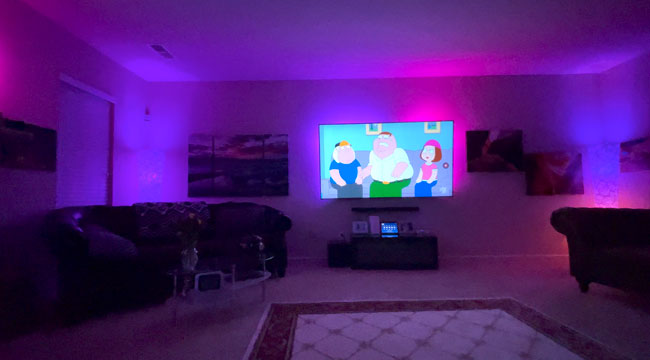 Hue Light bulbs for my floor lamps (starter kit includes the hub)
Hue Light strips behind my TVs
Hue Light strip extension to make them longer
Hue Play Bar accent lights
Hue Go (portable battery operated) accent lights
Smart Door Locks
August WiFi Smart Locks for my Front/Back Doors
Yale Assure Lever Lock for my garage entry door handle
Smart Thermostats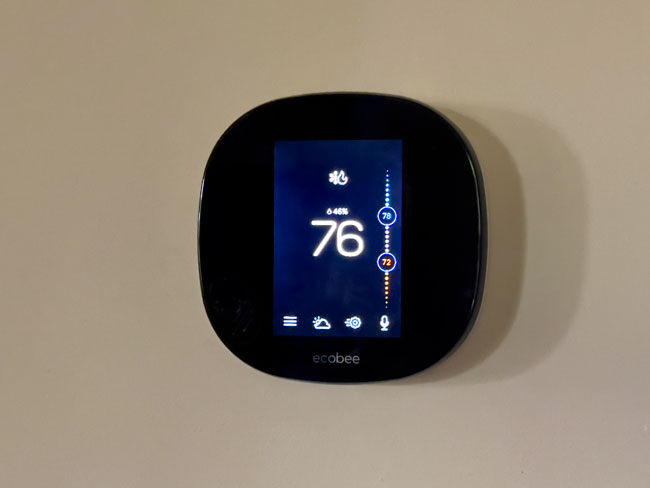 There is no better thermostat than the ones from Ecobee:
ecobee SmartThermostat with Voice Control
Additional ecobee room sensors
Smart Plugs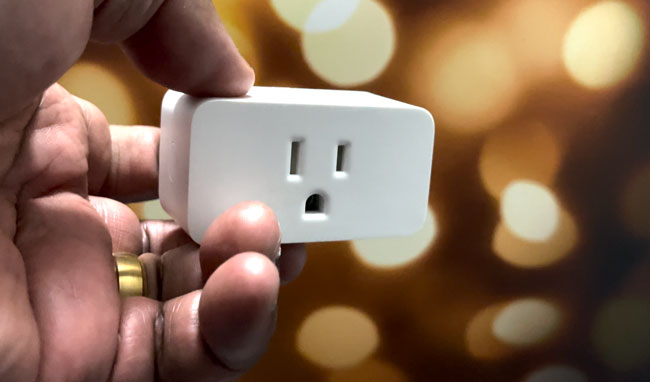 For devices that you just want to turn on/off. Great for holiday lights.
Hue Smart Plug (requires Hue hub)
Outdoor Smart Plug – Great for outdoor lights, holiday decorations. 
Alarm System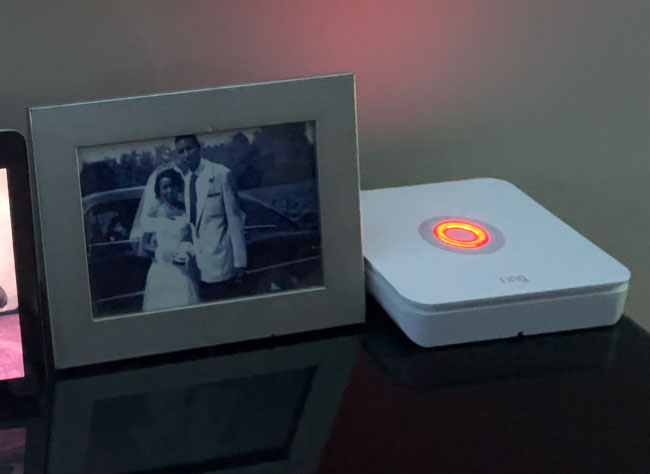 Ring Alarm with 7 door/window sensors, 2 motion detectors, smoke/CO2 listener, 2 keypads and 1 panic button
I love Ring because it works and you pay $100/year to cover the monitoring and an unlimited number of cameras
You can buy anything else you need (ie. Sensors, cameras, etc.) ala-cart and add them on at any time. 
Doorbell Camera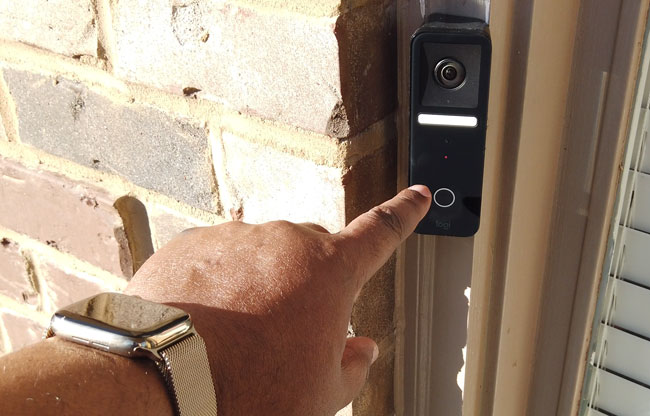 Logitech Circle View Doorbell featuring native HomeKit Secure Video support (existing doorbell wiring required)
Mailbox Sensor
You've got mail! It's a simple concept. When the mail person delivers the mail, I get a notification on my phone and Alexa says "You've got mail"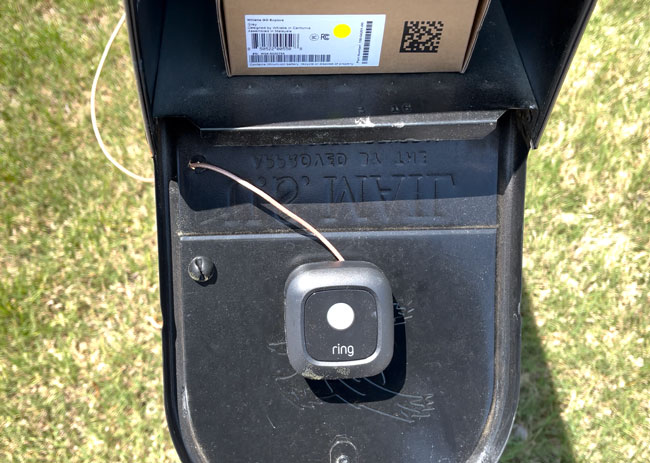 Ring bridge for smart lighting and to make the mailbox sensor work:
Security Cameras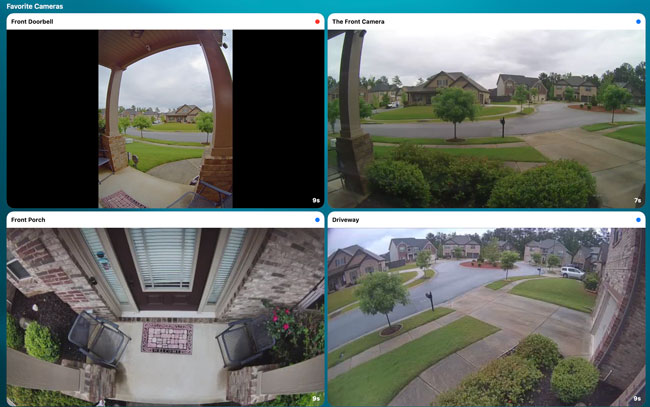 I started out with DropCam which was picked up by Nest, which was picked up by Google. I then started adding Ring Cameras because they were cheaper. I bought Logitech and Eufy because they were native to HomeKit, so my list of cameras was an evolution. Each camera supplier has its plusses and minuses too. If I had it to do over again I'd probably still get cameras from different companies for different locations because again they all have their plusses and minuses. For example, most camera are motion sensor based which means that it could miss important events because it didn't start recording soon enough or it stopped too soon. This is where Google/Nest wins. They are ALWAYS recording 24/7 so they never miss anything. However, Google/Nest will likely never have native HomeKit support because they are competing. Ring is great because it ties in with their alarm system. They also make a variety of different cameras including a floodlight cam and inexpensive indoor cameras. They also offer cameras that run on battery or ones that can be plugged in. So you get a lot of choices for different needs. Eufy is great because they are inexpensive and offer native HomeKit support plus recording to an microSD card so that you don't have to pay for cloud storage.
Apple introduced HomeKit Secure Video (HSV) which allows supported cameras to record to iCloud at no additional cost. It also provides face recognition and activity zones plus the ability to not record when you're home for those with privacy concerns. 
My cameras (yes I love cameras) are:
Logitech Circle View Doorbell featuring native HomeKit Secure Video (HSV) support (existing doorbell wiring required)
Ring Stick Up Camera
Eufy Security 2k Indoor Camera (HSV)
Eufy Security 2k Pan/Tilt Camera (HSV)
Logitech Circle View (HSV)
Smart Smoke/CO2 Detectors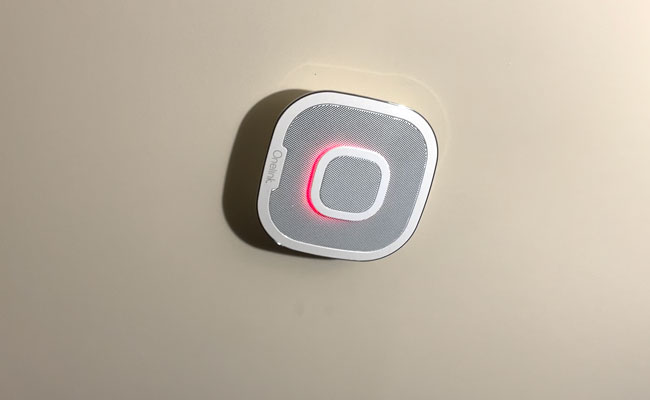 The benefit of a smart smoke detector is that it con not only alarm in the event of an emergency, but it can also be tied in to automations that control other devices. For example, if there was a fire it could automatically turn on all the lights, unlock doors and raise the garage doors. 
Alexa Enabled Smoke Detector and Carbon Monoxide Detector Alarm with Premium Speaker, Onelink Safe & Sound
Smart Garage Door Openers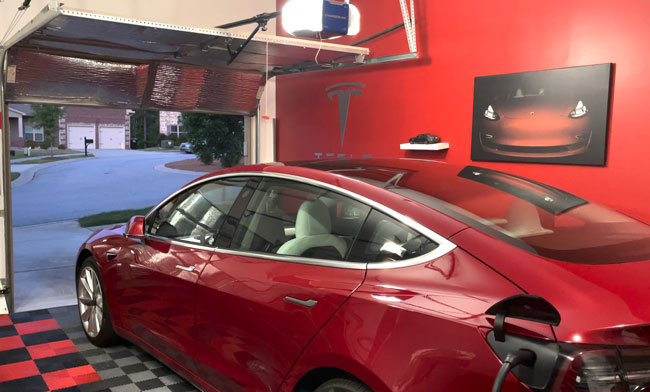 I love these not only because they are wifi connected, but also because they have a backup battery in case the power is out you can still raise/lower the garage. It's also compatible with Amazon Key Delivery:
Chamberlain B970 Garage Door Opener with Battery Backup
I also added their HomeKit compatible Bridge to be able to control the door via Siri/HomeKit Automations/scenes
Automated Window Blinds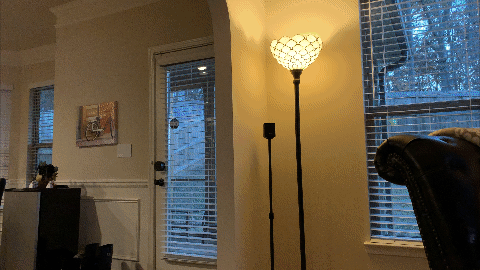 I automated my existing horizontal 2" wood blinds with these kits
I added their bridge so that they could be controlled when I'm not home and integrated into my scenes
Smart Wood Blinds by Serena: For the master bathroom I have one custom wood blind that works natively with my Lutron Caséta hub and therefore is automated out of the box.
Robot Vacuums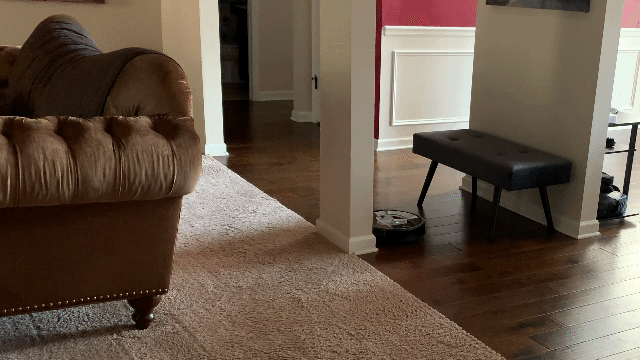 One upstairs and one downstairs. While these are not part of my HomeKit home, they work fine with built-in scheduling and with Google Home and Alexa voice commands. I would say Google has the best Roomba implementation:
iRobot Roomba i7+ self emptying, wifi connected, smart mapping robot vacuum
Smart TVs
86" LG 4K TV (AirPlay 2 and HomeKit built-in)
55" JVC Roku 4K TV (AirPlay 2 and HomeKit built-in)
Logitech Harmony Elite Remotes. Besides being the best remotes that I've ever seen to control multiple devices connected to the TV, they are also in my HomeKit home via HomeBridge (see below). Sadly Logitech is getting out of the remote business.
Electric Cars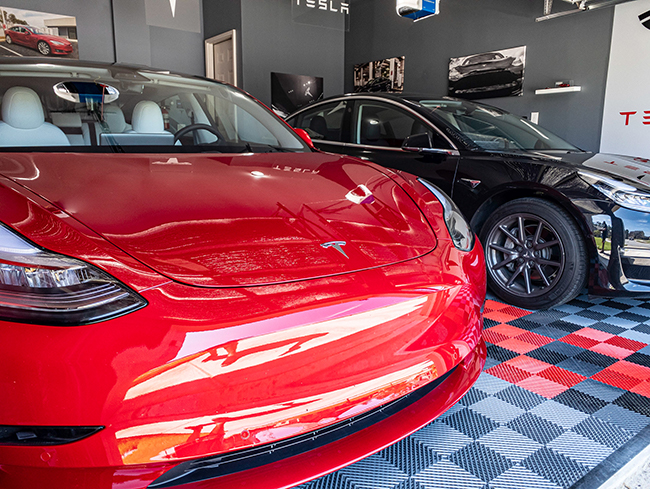 Solar Panels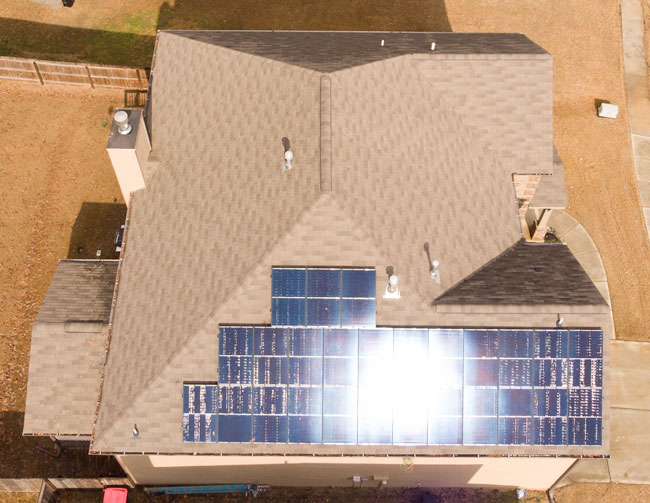 What about the stuff that isn't HomeKit compatible?
There are things in my smart home that don't have native HomeKit support. For example, my Google Nest cameras will likely never have native HomeKit support. Same goes for my Ring alarm and Ring cameras. My Tilt Smart Blinds aren't directly compatible either. However, I've got them all in HomeKit so that they can be controlled with other natively supported devices thanks to a bridge called HomeBridge. HomeBridge is an unsanctioned way of adding unsupported devices via support from individual developers that write HomeBridge plug-ins. HomeBridge can run on a Mac/PC or Linux computer and the simplest way to do it is via a little low cost (under $100) computer called a Raspberry Pi. You can set it up from scratch yourself if you are technically inclined or buy one that is ready to go. I setup my HomeBridge on my own for everything except the Google/Nest devices. For that I bought the out of the box solution called Starling Hub (https://starlinghome.io ) By far this is the easiest because it comes all setup and ready to go. Just follow the steps to log in to your Google/Nest account and boom, your Google devices are in your HomeKit home. For everything else I've heard good things about Hoobs (https://hoobs.org/ ) Like the Starling Home Hub, Hoobs is a turnkey HomeBridge solution. Just buy it and walk through the setup including downloading the plug-ins for your various devices.