iPhone 15: Everything we know so far
Apple will likely unveil the iPhone 15 series in seven months. As the iPhone 14 comes mid-cycle, rumors about the next generation continue to ramp up. BGR gathered the most important rumors about the iPhone 15 models. Here's what you need to know.
Leaks and CADs of the iPhone 15 models
Over February, we're able to get a first look at the upcoming iPhone models. 9to5Mac got its hands on a 3D render of what to expect from the Pro iPhone, revealing thinner bezels, rounded edges, and, of course, a USB-C port instead of Lightning.
MacRumors, on the other hand, received a blurry image of what seems to be an actual iPhone 15 model. This regular version, as rumored, features Dynamic Island and a USB-C port as well.
Although both websites have credibility regarding leaks, we should take the CADs and real images with a grain of salt as we're still a few months away from the official announcement, meaning some things could change or not look the same as we are now seeing.
Design: The Dynamic Island welcomes more people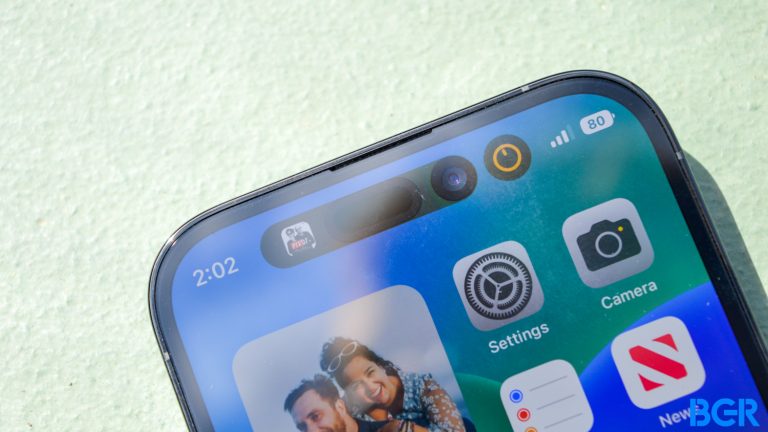 According to display analyst Ross Young, Apple will bring the Dynamic Island to all iPhone 15 models. That said, it doesn't mean all versions will have the Always-On display technology or ProMotion. Young believes these two features will keep exclusive to the iPhone 15 Pro series.
According to analysts, adding Dynamic Island to the regular models will help Apple boost sales, as the standard iPhone 14 versions are selling worse than their predecessors.
About its finish, a rumor says the regular iPhone 15 models will feature a glass and aluminum finish, the Pro version glass and stainless steel, and the Pro Max – or Ultra – model will get a glass and titanium variant.
Analyst Ming-Chi Kuo also has a few tidbits about this iPhone's design:
The more expensive models will move closer to the portless/buttonless iPhone design that Apple is rumored to be working toward. Kuo says the iPhone 15 Pros will not have any physical buttons at all. Instead, Apple will introduce new solid-state power and volume buttons similar to the Touch ID home button on older iPhone and iPad models.
Twitter user ShrimpApplePro believes the Pro models will have thinner bezels and curved edges, similar to recent iterations of the Apple Watch.
iPhone 15 colors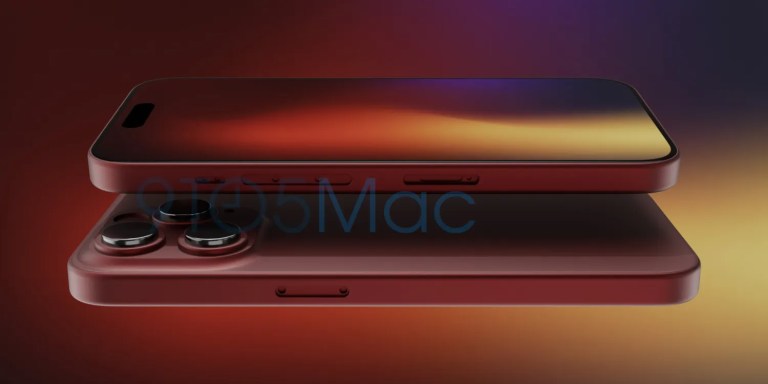 9to5Mac heard from its sources that Apple is testing a very dark red color for the upcoming iPhone 15 Pro models. In addition, the publication says Apple is also testing light blue and pink for the upcoming regular iPhone 15 models. That said, if the company follows the trend, we could see these two colors alongside Midnight, Starlight, and (PRODUCT)RED.
Here's how the iPhone 15 series could look color-wise:
iPhone 15 colors:
Light Blue;
Pink;
Midnight;
Starlight;
(PRODUCT)RED.
iPhone 15 Pro colors:
Graphite
Natural Titanium
Very Dark Red
A17 Bionic chip, RAM, and storage options
TrendForce says Apple will continue its strategy with two different chips for the new iPhones. According to the publication, the iPhone 15 Pro will feature the new A17 chip, while the regular versions will stick with the A16. All new models will get 8GB of RAM. Information about storage options is still unclear, although it doesn't seem Apple will offer more than it already does.
In January, Bloomberg gave a bit more information regarding how the A17 Bionic chip will affect the iPhone 15 Pro models:
"TSMC said its 3nm processes offer better performance than its 5nm chips, while requiring about 35% less power," reported Bloomberg.
The regular iPhone 15 models will likely feature the current A16 Bionic chip available with the iPhone 14 Pro versions.
A dive into the iPhone 15 cameras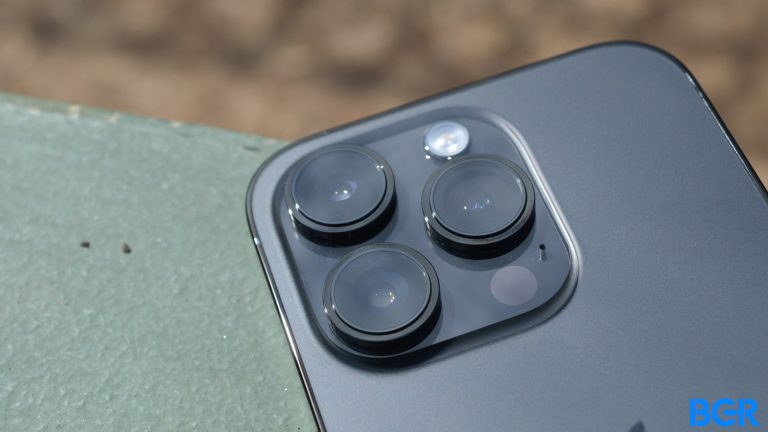 TrendForce says the iPhone 15 Pro Max/Ultra version will finally get the long-rumored periscope lens.
On the other hand, Kuo says a significant camera upgrade that was first expected will not be available with the Pro versions. It was expected that this iPhone would get an 8P lens, but it doesn't seem to be the case anymore. These plastic elements help the camera improve picture quality and reduce distortion.
Regarding the regular iPhone 15 models, a note shared by Jeff Pu of Haitong Intl Tech Research shows that Apple has learned from the poor iPhone 14 sales and will include an important feature to these phones:
Both iPhone 15 and iPhone 15 Plus are now expected to have a three-stacked sensor with a 48-megapixel wide lens. Currently, the 48-megapixel camera is exclusive to the iPhone 14 Pro models. However, the midrange iPhone 15 models still won't have a telephoto lens for optical zoom or a LiDAR scanner.
Pricing
According to a post by user yeux1122 on Naver, Apple could change how it differentiates the regular and the iPhone Pro lines, including making the regular phones cheaper. User yeux1122 has a mixed record of accurate leaks, but they also raise valid points.
User yeux1122 says Apple will set a different price, meaning it could cost less than what it currently costs. If that's the case, the regular 6.1-inch model would also see a price decrease. Here are the rumored prices:
iPhone 15: $699
15 Plus: $799
15 Pro: $999
Pro Max/Ultra: $1,099
5G modem, USB-C, naming, and more coming to the iPhone 15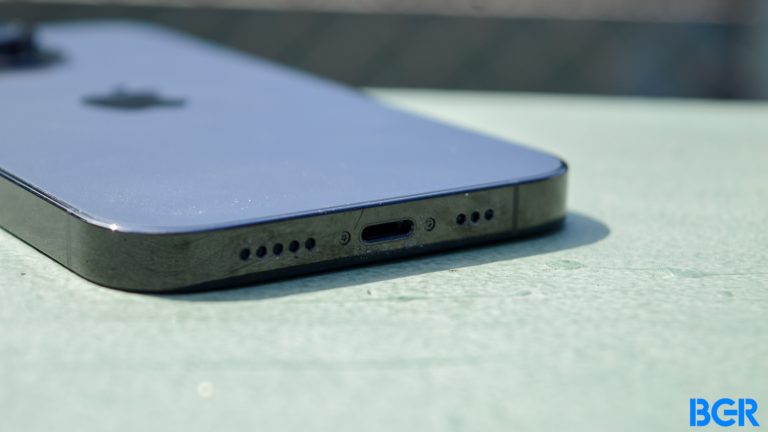 This last section will share a few tidbits about the upcoming iPhone 15 models. Here they are:
Apple is expected to keep using Qualcomm's 5G modem as it aims for a 2025 release of its in-house 5G chip;
Apple said it would switch the iPhone to USB-C to comply with EU law. On the other hand, a rumor says the USB-C port might be limited, as the company would require a Made for iPhone accessory;
The company could change the Pro Max name to Ultra;
No under-screen Touch ID is expected.
The newest iPhones will feature Wi-Fi 6E – although it's unclear if all models or only the Pro versions.
iPhone Ultra could be a whole new phone
According to Bloomberg's Mark Gurman, Apple is considering releasing an iPhone Ultra as a new entry to the iPhone series. That said, the company would offer regular, Pro, and Ultra versions. As of now, it's unclear if this will start this year or the next one.
Gurman says Apple has discussed internally adding a higher-end iPhone to the top of its smartphone lineup. iPhone 15 rumors say the iPhone 15 Ultra would replace the Pro Max. But Gurman's information indicates that the first Ultra iPhone will come with the 2025 model and sit above the Pro versions.
BGR will keep updating this article as we learn more about the new 2023 iPhone series.