Unprecedented outage shut banking, transport and government access for millions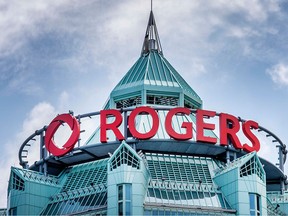 Article content
Less than two weeks after a massive network outage left millions of Canadians without cellphone and internet services, Rogers Communications Inc. is replacing its chief technology officer.
Article content
"Rogers can confirm Jorge Fernandes will be stepping down from his role as chief technology and information officer," a spokesperson said Thursday, adding that veteran telecom executive Ron McKenzie is stepping into the role.
McKenzie has been at Rogers for a couple of years, according to his LinkedIn profile, most recently as president of Rogers for Business. Before that, he spent nearly a decade at Calgary-based Shaw Communications Inc., rising to the role of senior vice-president and chief operating officer.
He was previously at Mountain Cable, which was acquired by Shaw in 2009 and subsequently sold to Rogers in 2013.
Maher Yaghi, a telecommunications analyst at Bank of Nova Scotia, in a note to clients Thursday afternoon said McKenzie is an electrical engineer by training and has a strong background to take over the key role at Rogers at an important juncture.
Article content
"We suspect some accountability to the major network failure that took place two weeks ago was unavoidable," the analyst said.
"We also view this as a demonstration that Rogers is taking the situation seriously and looking to improve internal operations as the company prepares for a likely gruelling meeting … July 25, in front of the (federal government's) standing committee on industry and technology."
Rogers has its work cut out for it in outage aftermath as Shaw merger deadline looms

Ottawa demands telecoms strike formal mutual assistance agreement within 60 days in wake of Rogers outage

Rogers to credit customers for massive outage, CEO says, as service returns
Rogers has said the July 8 network outage that affected both wireless and wireline services was caused by network system failure following a maintenance update. The disruption spread beyond Rogers' customers to the Interac payments system and emergency 911 calls, and a number of government and regulatory bodies are now probing the outage.
Article content
In addition to the industry and technology committee's examination, the Canadian Radio-television and Telecommunications Commission (CRTC) has demanded a detailed report about the outage, including what happened, how and why, which is to be submitted by Friday.
At the same time, Rogers is working with the rest of the telecom industry and has less than two months to come up with a formal mutual assistance agreement — demanded by federal Innovation, Science and Industry Minister François-Philippe Champagne — to provide emergency roaming services and other measures to improve the country's telecom network resiliency in the event of an outage.
Champagne and representatives of the CRTC are also being called upon to speak to the federal industry committee about the massive network outage as Rogers deals with the aftermath, including compensating customers.
Article content
"Investors should expect that (Rogers) management will face some gruelling questions and likely be asked to detail what level of compensation, network changes and operational readiness they intend to make to (remedy) the situation," Yaghi said in his note.
The scrutiny comes at an inconvenient time for Rogers, which is attempting to close its $26-billion acquisition of Shaw, a transaction that has already drawn objections from the Competition Bureau over concerns the combination of the two companies would reduce wireless competition and result in higher prices for consumers.
"While the network shutdown, theoretically, should not have an impact on the proposed merger with Shaw, Rogers has to make sure to show that it is taking the necessary actions to remedy the situation with the network outage," Yaghi said.
• Email: [email protected] | Twitter: BatPost