The Internet Archive opens headquarters, meeting space for tech world
Beautifully restored 1907 building a short walk from Amazon's new tech hub in the former Vancouver Post Office.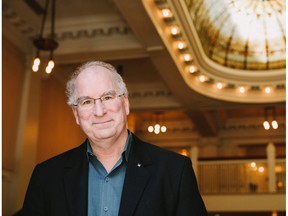 Article content
Brewster Kahle has a modest goal: to digitize every book ever printed, and put them online for free public access.
Article content
A daunting task, but an organization he founded in 1996 is chipping away. As of this week, the Internet Archive contains 625 billion webpages, 38 million books and texts, 14 million audio recordings, including 240,000 live concerts, seven million videos, including two million TV news programs, four million images, and 790,000 software programs.
And now the Internet Archive Canada has a new headquarters, at 330 West Pender in Vancouver.
Kahle is in town this week for the opening of the office, which is located in a beautifully restored 1907 building.
Designed in the "temple bank" architectural style, it started out life as the B.C. Permanent Loan Company, and in recent years has been an event venue for weddings and movies.
Article content
It will continue in the same vein, with the focus on the tech world.
"It's a gathering place, a centre of the open world," explains Kahle. "It's meant to be a place where people come together, about the social side, the moral side, of technology. It's a meeting space for gatherings, so parties, lectures, book talks. We'll also continue its current venue function and ramp down slowly."
The 61-year-old Kahle lives in San Francisco, where the Internet Archive is located. But the Internet Archive Canada has operated for 16 years, and during the pandemic he spent six months here looking for a building.
He stumbled across the Permanent building while walking down the street.
"We were walking by one snowy night and there was this building that was glowing and awesome," he relates. "It looks like a small version of the building we have in San Francisco."
Article content
"It was perfect, because if we had come across an enormous building, we wouldn't know what to do with it. In this time of remote workers and all, really what we want is the social and community support space function."
There will also be servers in the building, which is located a couple of blocks from a new tech hub for Amazon in the former Vancouver Post Office.
"The idea is to support what Vancouver is becoming," he said. "It's is a historic and beautiful place, but it's (also) a high-tech hub."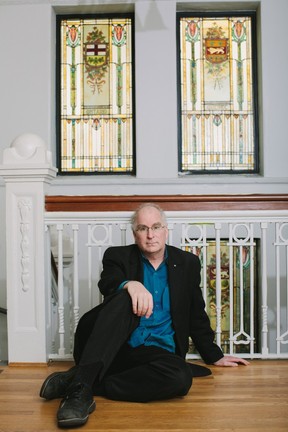 Kahle notes the building is only a couple of blocks from the Vancouver Public Library. Simon Fraser University's downtown campus is also nearby.
Libraries and universities are key to the Internet Archive, which often partners with them to provide digital access to the masses.
Article content
"The Internet Archive Canada works with 275 contributing library partners in Canada," he said. "Throughout all of Canada, every corner.
"There are over 600,000 items in the Canadian library collections of books that have been digitized from Canadian libraries. There has been half a billion downloads of the books that have been digitized from the Canadian libraries."
He isn't one of those tech guys who wants to discard things like books after they have been scanned.
"Digital materials are the access versions, and the physical versions go in a physical archive," he said. "(It's) not very accessible, we're not talking about on shelves and people browsing through, but it's preserved. (Because) I think we may need it again. We've gone back and re-digitized things, because we've figured out how to do it better.
Article content
"And we're going to be able to need to pull that thing out and say, 'No, it really did say that. (Or) George Orwell didn't really write it that way.' Digital is sometimes a little too easy to change."
Kahle's Wikipedia bio describes him as a "digital librarian, computer engineer, internet entrepreneur, and advocate of universal access to all knowledge."
The Internet Archive works with Wikipedia to provide "blue links" to footnotes in Wikipedia articles, "so you can click and go right to the right page of a book."
Kahle also founded Alexa Internet, which he sold to Amazon in 1999. But he laughs when questioned about it.
"People say, 'Oh, you invented Alexa!'" he says. "I say, 'Yes, but not that one.'
"Alexa Internet is a company that Amazon bought which helped establish AWS (Amazon Web Services). But it's not the talking widget, unfortunately. They used the name, they own the name, but the talking widget is not mine."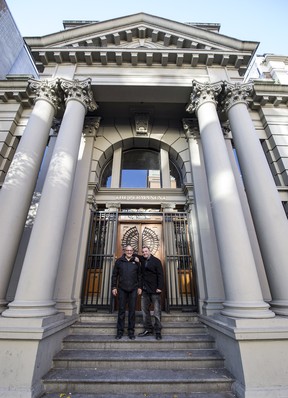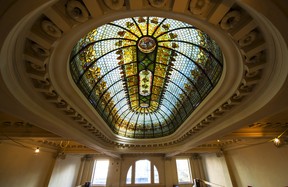 ---
More news, fewer ads: Our in-depth journalism is possible thanks to the support of our subscribers. For just $3.50 per week, you can get unlimited, ad-lite access to The Vancouver Sun, The Province, National Post and 13 other Canadian news sites. Support us by subscribing today: The Vancouver Sun | The Province.