YouTube SEO- Tip & YouTube SEO tools to rank video
When it comes to business, YouTube is a powerful tool. In this write-up, we will cover what YouTube SEO is, howtoptimize your channel with YouTube SEO tools for maximum views and engagement, and some tips to rank your video. 
What is YouTube SEO?
And YouTube SEO (Search Engine Optimization) is the art of ranking your YouTube channel & video content in search engine friendly, so that it can perform well in organic searches. YouTube is the biggest platform and has a higher user base so it is important to properly optimize your channel for better visibility. It can also boost traffic and leads, and may even help you land new clients. 
Importance of YouTube SEO
You might be thinking that YouTube is a social media platform, but do you know that YouTube is also a search engine like other search engines Google, Bing, and Yahoo. YouTube is the largest video search engine that has more than 2 billion monthly users. Every other user that you know uses YouTube nowadays. It is the most popular platform after google. So it is important to optimize YouTube videos by doing YouTube SEO. Even like other search engines, YouTube has its own algorithm and its ranking factors.
As you are trying your hand at YouTube SEO, you should also think about YouTube analytics, engagement and watch time as YouTube gives preference to all these terms as well. In order to optimize content and steer your videos in the right direction, you need to understand analytics- not just YouTube Analytics, but engagement and watch time too. Read more about these term definitions, so you can make the most of your YouTube presence.
YouTube analytics- YouTube's tracking system that tracks video views, likes, subscribers, comments and shares. It's also helpful for optimising ads by targeting viewers with different interests. 
Engagement- Bearing in mind that viewers who watch a lot of your videos are more likely to engage with your content (like leaving a comment), it's important to keep viewer retention high. This means creating videos that are engaging, have good production values, and are paced well. 
Watch time- Monitoring how long someone watches your video is an important metric for gauging viewer interest and measuring success of your ads. Recognize that not all viewers will stay through the entire video (especially pre-roll ads!), but monitoring watch time provides a better snapshot of viewership engagement over time.
Knowing how these three factors are affecting your channel can help you make even better videos and content. 
For example, if your viewership is low but your engagement levels are high, then there's a good chance that people who are engaged with your content are also motivated to share it. Conversely, if viewership is high but watch time is low, that could potentially mean that people aren't sticking around long enough to see any real value or engagement. In either case, making adjustments to your content and strategy can result in higher viewership and engagement overall. 
So whether you're just getting started on YouTube or have been producing videos for years, understanding YouTube analytics and engagement can help you improve your viewership and bottom line. Also make the most of your YouTube presence. 
How to Rank video by doing YouTube SEO
Trying to rank your YouTube video but don't know how to do it . Here are some important points that will help you in doing YouTube SEO and achieving desired results.
  1. Make sure your videos are unique and relevant
Your videos should be focused on helping customers with specific needs, rather than general advice or product reviews. This will help you stand out from the competition and increase your chance of being found by potential customers who are searching specifically for information about that particular keywords. 
 2. Use keyword rich titles and descriptions
Make sure all of your video titles and description tags include keywords that are relevant to your niche market. Not only will this help improve searchability, but it will also encourage viewers to click through to watch your video. Be sure to use a variety of keyword placement throughout the title, description, tags, and accompanying images. 
 3. Choose quality videos with sound footage
All marketer probably know the importance of great visuals when creating an advertising campaign, but did you know that same principle applies to YouTube businesses & channels? High-quality videos with sound footage demonstrate that you take care in selecting materials as well, which could lead potential clients to trust you more than those who use Poor Quality Videos without Sound Footage or Graphics! 
 4. Optimize for mobile devices too!
In 2016, 71% of all internet traffic came from mobile devices, so it's important to devote some attention to optimizing your YouTube channel for mobiles as well as desktops. Including responsive design in your website design software will make sure that all devices users see the same content in an easily consumable way regardless of screen size or device type (landscape or portrait).
Now as we have read about everything about YouTube SEO. Now it turn to known about some important YouTube SEO tools that can also help you in achieving desired results and increasing the performance of your YouTube SEO. So let's move and go through these YouTube SEO tools.
YouTube SEO tool
Here are some YouTube SEO tools that will help you manage your YouTube SEO performance. Some of them are the most generic that we commonly use in search engine optimization as well. Rest are specially designed for YouTube SEO. But all of them are useful in the YouTube SEO.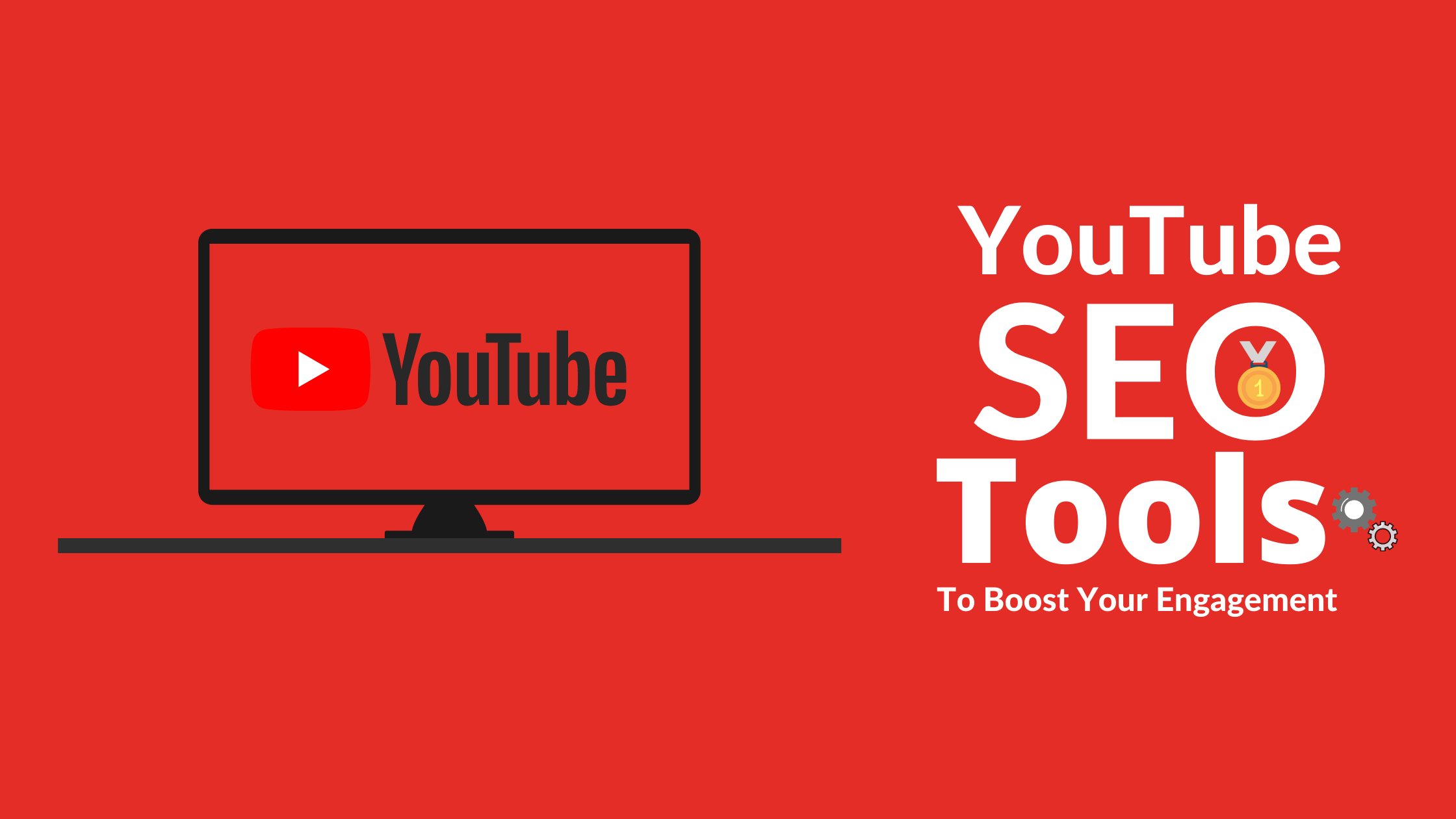 1. Google Trends
We all are familiar with Google Trends which is a  google product to get insights of the trending topic. You can get insights of the topic that you are choosing where the trend of that topic is going up or down. But maybe you have not realized that it can tell you the trend of YouTube as well. All you have to do is click on "YouTube Search" and get all trends and opportunities of the topic that are currently trending in YouTube. And the best part is the YouTube is part of google only so it shows only trustworthy data.
2. YouTube autocomplete
As we use Google autocomplete option to find the right keyword. Similarly we can use the YouTube autocomplete option to find the right keyword & target them in YouTube videos. If you are unaware of it, we are here to help you.  All you have to do is just type the seed keyword in the YouTube search bar it will automatically show you the autocomplete suggestions.  
3. TubeBuddy 
TubeBuddy is a browser extension that act as a YouTube analytics tool which allows you to track your channel's performance over time, and also perform competitive research. You can see things such as how many views your videos have had, how many subscribers your channel has, and more. You can also use TubeBuddy to research keywords for your videos, compile a keyword planner, track your video rank, and more. Even TubeBuddy helps you to schedule your YouTube videos and build end-screen templates, among other different things.
4. Google Keyword Planner  
Google Keyword Planner is a keyword research tool that allows you to find related keywords for your business or website. You can enter in specific terms or phrases, and Google will generate a list of related keywords that match those criteria. You can also use Google Keyword planner to find new high- relevance keywords for your content marketing efforts.
5. YTRank  
YTRank is another online YouTube Rank Checker that allows you to see where your videos rank on YouTube platforms For example, you can see how many people have watched your video on YouTube, where it ranks in terms of popularity, and more. You can use this tool for tracking your video ranking in YouTube search results and can measure your improvement with the help of this tool.
6. YouTube Analytics
YouTube has its own analytics tool which  you can use to find out every insight related to your YouTube channel. It helps you in making different types of strategy and understanding what is working for your niche or not. You can use it to learn about your targeted audience, which content they are attracted to, how much YouTube video views and engagement you are getting that will help you to grow your YouTube channel.
7. Rank Tracker  
Rank Tracker is a SEO tool that allows you to find keywords from different platforms like YouTube, Facebook, YouTube, etc. You can pull keywords from YouTube's suggestions as well using this tool. This unique tool provides you accurate insight of data and helps you in optimizing your page or video in a better manner.
8. Kparser Generator YouTube SEO tool
This tool can be used to get YouTube keyword suggestions with  search volume and competition level. So that you can target less competition keywords the more competition means it will be more difficult to rank in YouTube search result page. Kparser Generator can help you in finding long tail keywords, best YouTube Tags, Video Ideas, etc, Not only that it can generate a list of suggestions for YouTube channel username, channel keywords and video ideas.
9. VidIQ 
vidIQ is an analytics tool that allows you to measure the reach and performance of your videos on YouTube. You can see things like the number of views your videos have had, the number of hours watched, the demographics of your viewers, and more. vidIQ also provides stats for CPC (cost per click) ads and AdWords campaigns. You can also add competitor channels and observe their performance with yourself to make your channel more attractive.
10.Keyword Tool  
The Keyword Tool is a free keyword tool that allows you to research specific keywords with very few clicks. It pulls data from Google Adwords, Yahoo!, Bing, and other search engines so you can see which keywords are being searched for the most and which ones are ranking well in search engine results pages (SERPs) & YouTube result pages.
11. Ahrefs Keywords Explorer
Ahrefs Keywords Explorer has a large database of YouTube keywords. You can search for various keywords and find search volume based on local and global locations.You can even get the data of clicks, click percentage, and views so you can get the idea of how many people are searching a particular keyword on the monthly bases. It also generates reports that you can use for your YouTube SEO tools.
12. RapidTags tool 
The RapidTags tool helps you create simple yet effective tags for your posts on social media websites such as Twitter and Facebook without having to learn how to use tag syntaxes manually. These tags will then be highlighted in blue when previewed on your account pages.
13. TagsYouTube
TagsYouTube is similar to RapidTags. It will help you to get a list of relevant tags for the keyword you are searching. You have to just enter your target keyword and you will get YouTube tags. You can use these tags to increase and optimize your Tube videos performance. It also has features to generate a thumbnail, title and description. It helps you to design better video marketing strategies and you can even check the competition's tags as well.
14. Rival IQ
Rival IQ also offers analytics information for YouTube that will help you to understand your competitors in a better way.It will show you detailed overviews of your competitors like how often your competitors post content, how much engagement they are getting, comments, views, likes, dislikes, subscribers, and more.So that you can make your content strategy accordingly.
15. TagsForYouTube
TagsForYouTube is a chrome extension for YouTube SEO that allows you to see & copy video tags for any YouTube video. It allows you to create quick and easy tags for your YouTube videos. With the help of this YouTube SEO tool you can spy your competitors tags and use them on your own videos.
16. Corel VideoStudio 
Corel VideoStudio is a video editing software designed for professional video production. It has a wide range of features and is suitable for professional video editing, motion graphics, and high-quality video broadcasting. Some of the features that make this software perfect for YouTube video editing software for enhancements of video and photo quality and color correction, frame rate conversions, and watermark removal. 
17. Canva
Canva is a free online graphic design platform that enables creating YouTube video thumbnails very easily and in a creative manner. You can search for some template to design your thumbnail or can start from scratch. Canva has to offer thousands of free templates to use. You have to just drag-and-drop to your interface  and can create eye-catching visuals easily.
18. Smart Moderation Tool 
The Smart Moderation tool allows you to monitor your account for any potential violations or offensive content before it reaches your followers or customers. This can help reduce the risk of brand damage or negative customer reviews due to inappropriate content infringement or slanderous comments directed at other businesses or individuals online.
19. Socialinsider 
SocialInsider is an app that helps you keep up with all the latest social media trends by analyzing thousands of tweets each day from top brands, bloggers, celebrities, tech personalities, athletes, etc. This can help you track popular hashtags and see what topics are being discussed most on social media websites like Twitter and Facebook.
20. NoxInfluencer 
NoxInfluencer is a social media management platform that helps you manage your social media marketing and accounts more efficiently and effectively. It offers insights into your followers demographics and behavior so that you can better target your content and digital marketing strategies. Additionally, it provides tools for tracking Tweets and shares, as well as social media stats such as likes and reactions.
21. Blender Tool 
The blender is an amazing YouTube SEO tool because of its amazing feature that allows users to create 3D models quickly and easily. This is perfect for all platforms be it Linux, Windows, and Mac computers. It supports all 3D pipelines and allows you to create animation, motion tracking, video editing, game creation, modelling, compositing, rigging, rendering,and simulation. It is a totally free and open source YouTube SEO tool for all your needs.
22. YouTube's Comment Moderation Tool
This YouTube SEO tool is self provided by YouTube to  enhance control over comment moderation for your YouTube channel. This helps to ensure that only constructive comments are allowed on your videos, which can lead to a better conversation and more engaged viewers. 
23. FotoJet
FotoJet is an easy-to-use photo editing software designed specifically for social media sharing and image management. It offers powerful YouTube SEO tools for cropping, straightening, and adjustments, ultimately resulting in stunning photos that are ready to be shared online. With the help of this tools you can make professional graphic design very easily and can impress the person around you.
24. Snappa tool
Snappa tool is an online photo management tool for non-designers who publish content online on YouTube channels and don't know anything about editing. It enables users to easily capture, annotate, and share images with friends online using simple drag-and-drop gestures. It is a perfect free YouTube SEO tool that allows you to do many things like remove background, add text, graphic, animations etc. Must try a tool for YouTube SEO.

Tips to enhance YouTube SEO Performance
As we have understood everything about YouTube SEO and even YouTube SEO Tools. Let's move and learn about some tips to enhance YouTube SEO performance.
1. Put effort to make a great video
If you want your viewers to stick around for the entire video, make sure that you put in some serious effort into making it shine. From composition to editing, everything needs to be done with precision in order to keep viewers engaged. 
 2. Using annotations or captions
Adding annotations and captions can have a huge impact on viewership. Not only are they helpful for people who cannot see the video, but they can also give context and insights that can grab a viewer's attention. 
 3. Varying up the camera angle
Varying up the camera angle can show different aspects of your product or process and make it more interesting to watch. Show your viewers what you're working with by giving them a 360-degree view of the proceedings. 
 4. Keeping the videos short and sweet
People have short attention spans and generally prefer quick content over drawn-out videos. Make sure that your videos are just long enough to provide valuable information without dragging on for too long. 
 5. Focusing solely on producing videos rather than promoting them
Although producing high-quality videos is important, making sure you also promote them is just as essential if you want successful results. Use social media platforms like Twitter and Reddit to get the word out about your content and watch your viewership increase exponentially as a result!
Conclusion
Hope that in this write-up you have learned everything that is essential in optimizing YouTube videos and ranking your video in YouTube search results. Nowadays as everything is getting digital so there is a huge competition in YouTube. Therefore doing YouTube SEO is very important for your business and YouTube channels as it help you in ranking your video in search results. 
We hope that you love reading this write-up and have learned many things from it. Do comment and share your view.